Quote:
Originally Posted by
Buster
It would be REALLY distracting or the fielders. If this was a more common occurrence, we might see it, but it would be tough to adjust to. Batting helmets cut down on your peripheral vision and could cause more injuries.
There was a player I remember who wore a batting helmet without earflaps in the field. John Olerud.
Still, it's really not necessary. You can't prevent freak injuries. You could be hit in the throat or the kidney by a ball and die too. You just can't cover up every part of your body for a once in a million injury.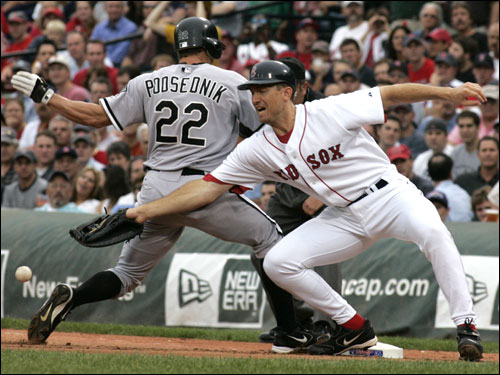 Olerud wore the earflap-less helmet because he had some sort of brain/skull condition that if he were to get hit just right in the head, the results would be fatal...going back, I can't think of anyone else who wore that style helmet in the field.