THE DON'S
Crystal Ball
HOW TO BET IN PRESEASON
By
DonCanabis/D'BOYZ
Analyst/Godfather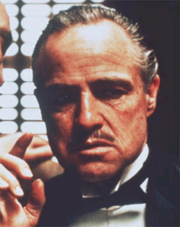 Ok Guys, since we're in preseason and there's no need for me to give you a weekly prediction of the outcome of the games I decided to use this segment to help you by giving you guys some tips on how to bet during Preseason.
Many football betters disregard the NFL preseason odds because they don't know whats coming, who's going to play? for how many plays the starters are going to be there? are they putting something new etc...
But, what they don't sit down and think for a second is neither does the sportsbook, this is the time where they are more vulnerable because even a team like Detroit can beat the SB champions it all depends in who's healthy, who's playing there starters and who has more things to work and show.
Ok so with this in mind here are my tips on betting during the preseason.
GL
The Don
If you have never bet on football stop reading this is not for you get some experience before you start practicing in the preseason. It's like putting a Rookie QB in the starting lineup since day 1 it can seriously affect his career ask Ryan Leaf.

Don't do parlays, with this I mean don't put more than two teams in one ticket yes the pay is larger but in preseason the uncertainty can be a bitch, do one or two teams tops this way you will end on top trust me.

Check injury reports, during preseason any starter with a small injury will not play is the only time of the season when you can get an accurate answer from this injury reports. No team will risk losing their starter for the season.

Check the lineups check which team has the better backups from the games you want to bet a team like NYG who have tons of talent and dept at WR and RB will continue to play at a high level after the starters are gone which will help you to cover the line.

Teams with new Coaches tend to do more in preseason, they're trying to test their scheme with a new team so they will put more trick plays that will work in preseason, there's a reason Indianapolis always suck in preseason and that's because they only do the basic because they don't need to practice anything they've done it for the past 10 years.

Check the Ovr/Und Lines these are the safest picks during preseason because of the uncertainty sportsbook they try to go safe and the lines are set at 30 something the lowest you'll ever see during the season take advantage of it because more games end on the Over than under during Preseason.

Teams that start wining during preseason usually continue doing so, teams that start losing also continue doing so use it for reference.

Do not bet on the 4th week of preseason and I repeat do not bet on the 4th week. This week is used by coaches as a dress rehearsal no starters play more than 1 series if you're lucky and no team take any risks they don't want to give anything before the start. Stay away from this week.

Watch for the teams that have something to prove to the fans and themselves they try to get a momentum going, they try to show that they're better than what they actually are that's why a lot of teams that go 4-0 during preseason end up going 1-15 during the season, teams will let you beat them and lead you to believe they're weaker.
So these are my tips hope it helps.