THE DON'S
Crystal Ball
2009 SEASON
WEEK 13 PICKS
By
DonCanabis/TheDon
Analyst/Godfather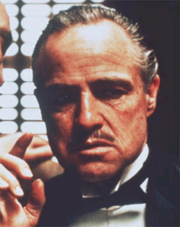 Ok guys sorry about the Delay rough week for me no Time for Quick Hits this week but they'll be back next week.
Here's the Picks
New York Jets at Buffalo
3 Ovr/Und 37
Ok I got the straight and spread right on this Thursday's game and if Sanchez hadn't hurt his knee I'm pretty sure I would had cover the Over... On a Side note have we ever seen a bigger drop as the one B.Edwards had in this game ..WoW
Straight:
NYJ
Spread:
NYJ
Ovr/Und
: Ovr
St. Louis at Chicago
-8.5 Ovr/Und 41
This game Chicago should take but with no oline and the way Cutler been playing 8.5 is a huge line for me.
Straight:
Chi
Spread:
Stl
Ovr/Und:
und
Detroit at Cincinnati
-13 Ovr/Und 42
Benson is back and should run freely against that Detroit defense... The Bengals aren't known by winning big and scoring huge points, but Stafford isn't 100% still and we learned last week that they will live and die with him so expect some mistakes by the lions
Straight:
Cin
Spread:
Cin
Ovr/Und
: Und
Tampa Bay at Carolina
-6 Ovr/Und 40
Moore is taking over the Panthers but how much confidence you have in the guy that he needed for Delhome to get injured to get the start with the level of game he's been having plus no Williams I'll take the upset.
Straight:
TB
Spread:
TB
Ovr/Und
: Und
Oakland at Pittsburgh
-14.5 Ovr/Und 37
Ben's back but he isn't still 100% the line is to big even if we're talking about the Raider take the spread.
Straight:
Pit
Spread:
Oak
Ovr/Und
: Und
New Orleans at Washington
9.5 Ovr/Und 47
In this case I think the line is too small the Washington defense the only healthy group in the Redskins is starting to drop bodies.. Take NO
Straight:
NO
Spread:
NO
Ovr/Und
:Ovr
New England at Miami
4.5 Ovr/Und 45
After an awful Monday I expect NE to bounce back plus they're known for not losing back 2 back games.
Straight:
NE
Spread:
Ne
Ovr/Und
: Ovr
Philadelphia at Atlanta
5.5 Ovr/Und 43.5
No Turner, No Ryan, No Way.
Straight:
Phi
Spread:
Phi
Ovr/Und
: Ovr
Tennessee at Indianapolis
-7 Ovr/Und 46
Everyone is looking 4 the big upset.... not me here is where the run stops.
Straight:
Ind
Spread:
Ind
Ovr/Und
: Und
Denver at Kansas City
4.5 Ovr/Und 38
Denver showed up last week they don't want to fade out again Playing in KC is tough for the broncos but I believe they will pull it off.
Straight:
Den
Spread:
Den
Ovr/Und
: Und
Houston at Jacksonville
PK Ovr/Und 46.5
The game of the big tease... both teams have good moments but let you down when it counts take the home and end the Texans hopes for another year.
b]Straight: [/b] Jac
Spread:
Jac
Ovr/Und
: Und
San Diego at Cleveland
13.5 Ovr/Und 43
Good Week to give your starters of defense a rest SD.. take the chargers they're playing Lights Out.
Straight:
SD
Spread:
SD
Ovr/Und
: Ovr
Dallas at New York
2 Ovr/Und 42
New York is hurt and haven't found their groove I dont care if it's December take Dallas.
Straight:
Dal
Spread:
Dal
Ovr/Und
: Und
SF at Seattle
-1 Ovr/Und 41
Go with SF in this one Seattle is hurt and don't defend their home anymore.
Straight:
SF
Spread:
SF
Ovr/Und
: Und
Minnesota at Arizona
3 Ovr/Und 47.5
Warner might not play but if he does I don't know how effective he could be go with the red hot Vikings.
Straight:
Min
Spread:
Min
Ovr/Und
: Ovr
Baltimore at Green Bay
3.5 Ovr/Und 43.5
Green Bay has been playing great but I expect Baltimore to bring the heat against that Packers Oline Take the Upset.
Straight:
Bal
Spread:
Bal
Ovr/Und
: Und
The Why I Keep Doing This to Myself Picks
(35-39) 47%
Tampa Bay(League)
Philadelphia (League)
New England (League)
Oakland
Dallas
San Diego