THE DON'S
Crystal Ball
2009 SEASON
WEEK 14 PICKS
By
DonCanabis/D'BOYZ
Analyst/Godfather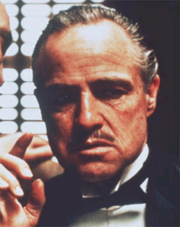 Well here we are week 14 and only 3 more weeks for the playoffs to start... God I love the NFL after Thanksgiving every week you have games with playoffs implications and teams playing at the highest level... Another thing I like is that every year a team that looks dead by week 11 somehow ends in the playoffs.
Quick Hits
•I know this has been talked in every sport show nation wide but I just can't get my head out if it... is there a bigger Goat than Shaun Suisham out there?... He's the reason we all that had played football just hate kickers. You play your hardest for 3 hours against the best team in the NFL and at the end your game depends on a 5"2 guy that only has 1 job and comes in no more than 10 plays per game (and that's a stretch)?
We all know that you don't have to leave the game in the hands of the kickers, and yes even though he missed the kicker New Orleans had to score a TD and Washington could still win it in OT...Sorry Washington did everything right they milked the clock if the make a cheap shot FG less than an extra point in distance and you can't count on your kicker to make that man what else is he there for.
I've never been more upset after a game than that one football players have pride and for the Redskins that was their Playoff game for this year they knew their season was over so betting New Orleans and taking away the undefeated record was huge for the team moral for next year.
GL Shaun going into the UFL sir because no team in the NFL will hire you.
• Man love December in football this is the time where weather really starts to be a factor as we saw Thursday in the Pittsburgh - Cleveland game and talking about games that matter for teams that have nothing to play for there's no bigger joy that knowing you screw the playoffs chances to your division rivals... Just priceless, I'm very upset for my pick in that game I was going to take Cleveland but talked my self out of it,thinking no way Pittsburgh loses a game with such huge implications and Ben is 10-0 against the Brown sometimes you have to stop thinking and just listen to your gut.
•Thursday's game are not sitting well with me right now I have a 3-4 record after this last one, maybe it's the short week or I'm just not taking small thing into account like injuries and travel in a short week.
•It's starting to look like we could have 2 teams going undefeated this season Indianapolis only has one though game against Denver this week and New Orleans only has Dallas but the way Dallas been playing can we even say that's going to be a tough game?
• I support what the NFL is doing in the matter off concussions it's a delicate injury that often football players deny and team personnel ignore so they don't miss a game, but I'm not inboard with all the rule changes to protect players that we see every year. Football is a violent sport we know it when we decide to play it and it's a huge reason why we watch it.
injuries are going to happen and as much as you try to impose new rules to prevent them it's going to happen... heck even in noncontact sport we see freakish injuries to their star players and teams move on. Why try to change something that's already perfect I don't get it... Being a defensive guy it just gets me sick to my stomach every time they put another rule to protect the QB.
On to the games
Pittsburgh at Cleveland
10 Ovr/Und 36
Oh how the mighty have fallen... This year has turned out to be a weird one in a good way. every week we're watching games that on paper have nothing to offer and we just turn out to be huge upsets or tough games I'm glad about that even if it screws my record... Also as I said before I can't forgive myself for not going with my instincts in this one.
Straight:
Pit
Spread:
J Pit
Ovr/Und
: Ovr
New Orleans at Atlanta
10 Ovr/Und 50
With the uncertainty of Ryan playing I can't go against New Orleans and even with him I don't believe it would change mt vote they're just playing at another level. The big Question is can Redman score 2 TD to put this game in the Over column.
Straight:
NO
Spread:
NO
Ovr/Und
: Und
New York Jets at Tampa Bay
3 Ovr/Und 38
The Jets looked better last week that the scored reflected but once Sanchez went done Ryan decided to go conservative an not put the game in Clemens hands... Ryan can say what he want about trust on his backup QB but he showed it last week. I'll take the upset.
Straight:
TB
Spread:
TB
Ovr/Und
: Und
Miami at Jacksonville
-2.5 Ovr/Und 44
Both teams come from huge victories to keep their playoffs hopes alive, this is a game to watch this week. both tams are very similar they have great running game, and good defense.... I don't worry that much of a relapse from Miami after a tough win against New England go with the upset they have a more veteran team that can handle the pressure.
Straight:
Mia
Spread:
Mia
Ovr/Und
: Ovr
Cincinnati at Minnesota
-7 Ovr/Und 43.5
I wanted to go with the upset in this one after the loss of E.J and P. Harvin possible not playing but after Pittsburgh and Baltimore lost I don't know if Cincinnati has as much to gain of this game... Go with the home team in a close match.
Straight:
Min
Spread:
Cin
Ovr/Und
: Over
Seattle at Houston
-6 Ovr/Und 44.5
Two teams that have nothing to play for but still go out fighting gotta love it. In a game like this I'll take the team that has a coach fighting for his job.
Straight:
Hou
Spread:
Hou
Ovr/Und
: Ovr
Buffalo at Kansas City
1 Ovr/Und 37.5
Cold weather is expected in Kansas City so Buffalo should feel right at home.. The flight should affect Buffalo but The Chief just finished to read the trade deal New England gave them for Cassel where it said "Buyer Beware". Take Buffalo.
Straight:
Buf
Spread:
Buf
Ovr/Und
:Und
Green Bay at Chicago
3 Ovr/Und 41
I smell an upset, Green Bay is red hot but they are hurt in their stout defense... Rodgers is playing great but we know that even if Cutler doesn't have it the rest of the Bears team have pride so I expect them to play their hearts out and spoil the packers party.
Straight:
Chi
Spread:
Chi
Ovr/Und
: Ovr
Detroit at Baltimore
-13.5 Ovr/Und 44.5
Baltimore has been a major disappointment heck they were my Superbowl team... Baltimore should win this game but they haven't play at a level where you could feel comfort of a 14 point line, so take Detroit in the spread.
Straight:
Bal
Spread:
Det
Ovr/Und
: Und
Carolina at New England
-13.5 Ovr/Und 44
High winds are expected at this game so the running game will be a huge factor.. New England defense isn't what it used take New England but dong go for the points.
Straight:
NE
Spread:
Car
Ovr/Und
: Und
Denver at Indianapolis
-7 Ovr/Und 44
Huge, Huge match Denver needs this win the Colts don't they have too many injuries I know I've said this before but hey if they don't stop the Colts in a game they have to win who?.
Straight:
Den
Spread:
Den
Ovr/Und
: Und
Washington at Oakland
1 Ovr/Und 37
Washington has been playing a lot better so has Oakland the biggest difference is that Oakland finish their games and in this case it will come down to that. Also Washington is missing many defensive players take Oakland at home. On a Side note GL Quinton Ganther the name doesn't sound familiar really? well he'll be the new starter at RB for Was.
Straight:
Oak
Spread:
Oak
Ovr/Und
: Ovr
St. Louis at Tennessee
: -13 Ovr/Und 41
Did anyone expected a 13 point line against the Titans after their 0-6 start? I expect The titans to win this game and hope they can make the playoffs but with V.Young hurt I'm not sure they can beat the spread.
Straight:
Ten
Spread:
Stl.
Ovr/Und
: Ovr
San Diego at Dallas
: -3 Ovr/Und 48.5
I was surprised that Dallas was the favorite for this game I wanted to call an upset because of the importance of the game for the Cowboys and the injuries in the SD defense... but Vegas changed the game plan for me I will still take the cowboys but I have to see how good the Dallas secondary plays against a red hot rivers.
Straight:
Dal
Spread:
SD
Ovr/Und
: Und
Philadelphia at New York Giants
: -1 Ovr/Und 44.5
McNabb and Sunday Night football just don't get along, worst time to play this game for the Eagles... Weather will be a factor for this one so take the under I want to go with the home team so we can have an exiting ending in the NFC East however I'll take the "upset" and go with the Eagles.
Straight:
Phi
Spread:
Phi
Ovr/Und
: Und
Arizona at San Francisco
: 3.5 Ovr/Und 44.5
Well after their win in primetime against Minnesota and that defense I have to go with the Cardinals sorry no upset here.
Straight:
Ari
Spread:
Ari
Ovr/Und
: Ovr
The Picks No Need to Call Them Anything Else
(37-43) 46%
Philadelphia(league)
New Orleans (league)
Arizona (league)
Oakland
Denver
Cincinnati