THE DON'S
Crystal Ball
2009 SEASON
WILDCARD WEEK PICKS
By
DonCanabis/TheDon
Analyst/Godfather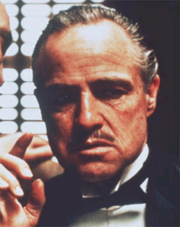 Well I hope everyone had as much fun as I did bringing the new year, not a lot to talk about last week much of the games were already decided with only a few surprises.
Quick Hits
•Well it only took 17 weeks for me to have a very good week I went 12-4 Straight up, 10-6 against the spread and 8-8 in the Ovr/Und and this being the most difficult week to predict it just shows how rare this year has been.
•This year we have 3 back 2 back matchups from week 17 going to the wildcard. This has never happened before and I don't think it will ever happen again. The Texans fans really hate the colts and the Bengals now and I guess a new rivalry and I expect a new rivalry has born between them throwing away two games like I said and taking the Texans out of their first playoff in the franchise history must have hurt... Even if they put themselves in that position still you never want to see a team get pushed in.
•With so many teams playing for nothing this year and having a kind of vanilla week 17 I'm glad the NFL competition committee will sit down next year and talk about all the team that rest their players when they have nothing to gain... I don't know if they'll do anything about it specially after the injuries of 5 key players of teams in the playoffs that had really nothing to play in week 17 (Welker, Boldin, Woodson, Rodgers-Cromartie and Esteban.
It's easy the NFL is a business, and they know hype sells the more emotion a game has more people are going to go to the games and more people are going to watch it, They don't want another team with a chance of going for the perfect season throw it away, they know that situation puts the focus on the league every network talks about the chance and every fans is watching to see it happen just watch the ratings how much they fell after the colts game the game away, also if teams are going to rest starters and have nothing to play for fans are not going to a game putting games int blackout which means fewer viewers which at the end cost money to the NFL plain and simple.
•I have to say that even despite the injuries I believe that playing all the way it's the way to go, this game it's not only about who has the best talent or it's better prepared this has also with the psyche of the players and the momentum they are and if they are in a hot streak you don't want to turn it down because you don0t know how it will affect the team. Players are very superstitious they would ware the same cloths every game if they think it will give them luck, they have their rituals and you don't want to mess with that.
Sure a key injury might mess with that psyche also but like we saw in the BCS championship injuries will happen even if you have done everything right it can happen in week 17 or it can happen in the SB... you have to deal with it and move on can't play afraid you're going to lose someone and have to be prepared if you lose him.
•Don't look now but both my preseason Superbowl prediction teams made it to the playoffs and as Wildcard teams like I said (Baltimore and Green Bay). In all I got right 8 of the 12 teams in the playoffs.
Ok on to the games
New York Jets at Cincinnati
-3 Ovr/Und 34
This is the game that has given me more trouble this week, We all know that Cincinnati didn't put their whole effort last week bust still they got dominated and got some key injuries in the D-line and with Esteban... Palmer hasn't looked great and the whole team haven't close the season with a high note.... The Jets did everything they needed to do to get here and have a great defense and running game, you only hope Sanchez don't cost this team the game.. I can't count the Jets as a hot team because some of those wins were given to them and if Peyton had stayed in that game by the way he was moving the ball it looked like they were going to take that game. But, between this two teams I do believe the Jets are playing the best football and will take the road win.
Straight:
NYJ
Spread:
NYJ
Ovr/Und
: Ovr
Philadelphia at Dallas
-4 Ovr/Und 45
For me it's funny the media guys that said that Philadelphia didn't play all out last week it's just dumb, if they win they're the number 2 seed no matter the outcome of the Minnesota game and rest 1 week and play at home you don't waste that chance to be the number 6 seed and have to win 3 games on the road to make the Superbowl it's just dumb and shows how little they know.
Beating a team 3 times in a season is hard specially for Dallas who hasn't been able to do it the past 2 times I can remember but two things are in their advantage this time first it's a short week at home and played at home last week so they didn't lose any time to prepare, the Eagles on the other hand had not only to travel back but change their whole gameplan after nothing work last week; The second, many of the starters for Dallas are still there the last time they lost to a time after beating twice during the season and I'm sure they don't want to go through that again. Take Dallas but don't take the points this game have been low twice this season.
Straight:
Dal
Spread:
Dal
Ovr/Und
: Und
Baltimore at New England
-3.5 Ovr/Und 43
It hard to go against a team because of an injury is easier when it's a key injury and other key players are banged up. The loss of Welker is huge there's no need to ignore it, plus we heard that Moss and Brady are also hurt and that defense isn't what it used to. Baltimore is playing better since they went back to the run and I expect the Ravens putting pressure on Brady all day.
Straight:
Bal
Spread:
Bal
Ovr/Und
: Und
Green Bay at Arizona
-1 Ovr/Und 47
Green Bay it's playing really good and right now they're their only enemy every year we see teams in the playoffs specially young teams that get over exited and believe all the hype and forget they still have to play the game. Plus, last year nobody gave the Cardinals a chance so you never know. The sad thing is that I believe they have a better team this year than last year but they just won't make it this time.
Straight:
GB
Spread:
GB
Ovr/Und
: Ovr
Hot Picks
(49-55) 47%
Only 1 This Week
Dallas (League)