7th Annual Don's Prediction League
2011 SEASON
By
DonCanabis/TheDon
Analyst/Godfather
Staff Writer for
http://www.cowboysaddicts.com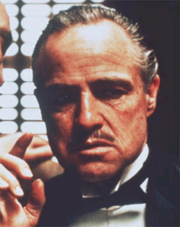 CONGRATS TO THE 2011 DON'S PREDICTION LEAGUE CHAMPIONS
*** Sparty from detroitlionsforum.com ***
*** BrrsColts from coltfreaks.com ***
Hey Everyone
The season is almost upon us, so it's time that I invite you all to my Seventh Annual Don's Prediction League. Last year we had 33 people playing from 14 different websites, all in it to win some bragging rights for their sites and some prizes.
As most of you know from previous years, I do a predictions column every week during the season that I post here and on other sites. After a few years of doing it, some members started claiming that they could do a better job of picking games than I did. In response to the all the trash talk I decided to put any would-be challenger up to the test and created this league.
This is a 100%
FREE
league I run for
FUN
only. It's very easy and entertaining, and can also help you improve at picking games and spreads if you're a betting man like myself. But as I already said, most of our players are here just to represent their sites and also prove that they alone are the best!
To be clear, I'm not here to promote any gambling site or sports book.
This is just a fun, interactive game that has grown over time and become a regular part of my and others enjoyment of each NFL season.
We've had fans of Dallas, Washington, Arizona, New Orleans, Houston, Indianapolis, Jacksonville, Detroit, Pittsburgh, Miami, San Diego, Baltimore and Denver. We don't have Eagles fans just because I don't want to deal with all their nonsense. (LOL)
Here's how it works. Each week I send an
e-mail
to all the league members with the Vegas lines for all games, including one or two that I've selected to be the "Game(s) of the Week" that are worth more points. You pick in all three of the following categories:
Straight Up:
Simple;who's going to win the game? There are no points for picking upsets, so even if everyone picks the obvious favorite then that's okay.
Spread:
Each week Vegas gives a spread of points to keep matches on an even level. For example,if the Patriots and BVikings played this year New England is so likely to win that Vegas might give Minnesota 10 points. That means if you pick the Patriots that, not only do they have to win the game, but also beat Minnesota for more than 10 points (NE 27- MIN 10). So if you don't think New England can win by 10 points then it's a better bet to take the Vikes (NE 27 MIN 20).
Over/Under:
Finally, each week Vegas puts a line on how many total points will be scored between both teams. You have to pick if the final, combined score is going to be more or less than Vegasl line.Using our Patriots/Vikings example again, let's take say Vegas placed an Ovr/und line of 48 points. You know New England has an excellent offense and is going to score plenty on a bad defense. If you think both teams will score enough to get to 48 total then you'd pick
OVR
. If the score is Patriots 37, Vikings 17 then you'd win. Another perspective might be that the Patriots will score a lot of points but there's no way Minnesota can score enough to reach the total. In that case you'd take the under.
At the end of the week we take all the correct picks that each member had and keep a running total. I send that week's results and the season results each week and by the end of the year the one with the best record wins.
We have had pretty good members the past five years, some with over
60% Straight up records and 58% records against the spreads. That's better than many professional analysts and Vegas experts!
Our last Year's winners came from detroitlionsforum.com (Sparty) and ColtFreaks.com (BrrsColts)
The winner not only gets bragging rights for a year in all the boards I post my columns in but also a prize:
1st place will get any item they want from the NFL Shop or their Team shop for no more than $25+shipment or a donation to their team forum for the same amount in their name.
This year we will also do a Pre Season Mock league so any newcomer or member that feels a little rusty can get some practice without affecting their record.
So, if you would like to
join write in this thread or send me a PM
all I need is your email that we're going to use, Screen Name and First name to know who you are.
GL
Last Year's Prizes